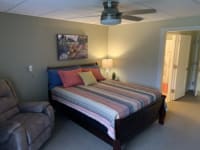 Wondering what it's like to live in assisted living? We're taking you on a photographic tour inside the model apartment and some of the common rooms at Wesley Place on Honeysuckle, assisted living in Dothan, Alabama, as we list for you some of the benefits of choosing to live in a retirement community like Wesley Place. It can be more affordable than you think, and you owe it to yourself to consider the option.
Social Interaction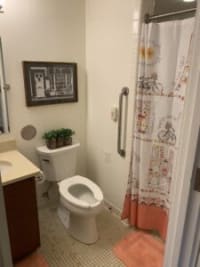 Friends, friends, friends. As we age it gets physically difficult to get together with friends. Our own health condition or theirs may make it impractical to visit each other's homes on a whim to play a game, or to chat about kids and grandkids. In a retirement community setting, you don't have to dress up or drive somewhere to meet up with your friends.
Being Independent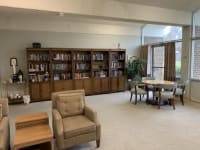 Group Activities
Enjoy a little game of solitaire? Have a knitting project going for your fifth grandchild? These pleasures are portable. But when was the last time an Elvis impersonator rocked his hips in your home to entertain you and your friends? When was the last time a local child-prodigy pianist gave a concert in your living room? Group activities and entertainment happen often in senior living communities, with many opportunities for special moments and new stories to share.
Mealtime Relief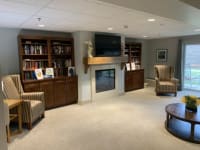 Close to Care
Bring Your Pet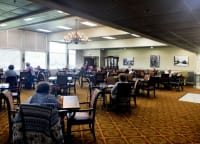 There are many other benefits to living in an assisted living community, it really can be more affordable than you think. Do your research, visit several communities to get a feel for the atmosphere and culture, and sit down with someone at the senior living community to talk about finances. You might be surprised how far your dollar will go at the right senior living community compared to all the expenses and hassles of maintaining a house. And if you're anywhere near Dothan, Alabama, be sure to put Wesley Place on Honeysuckle on your must-see list!